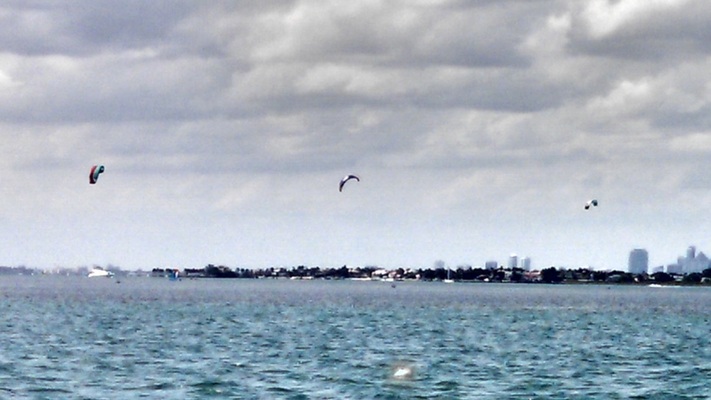 After a 9 hour day of slugging it out with 20-25 knots of wind on our nose, we take the Biscayne Channel into the bay. Right away you see the action which included kite surfing.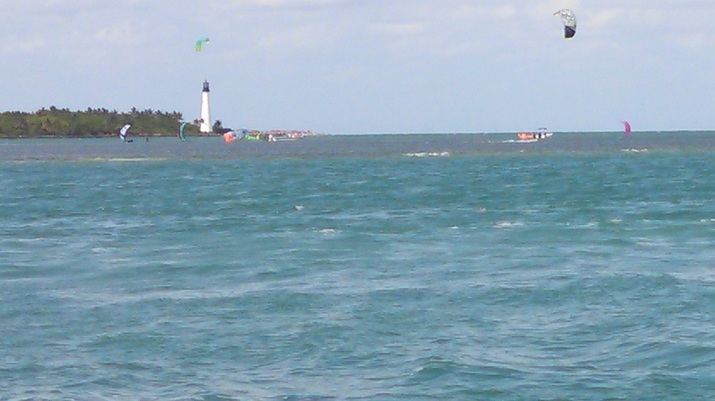 Some of these look like they are going 50 MPH. They congregate on a sand bar off the channel - right out in the open.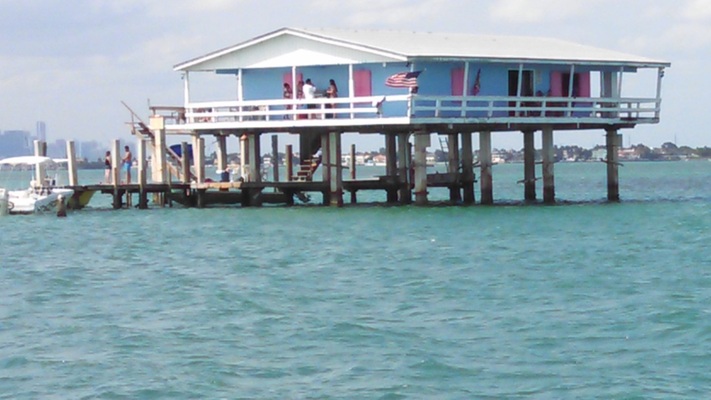 Next you see Stilt Village build in the 1930s..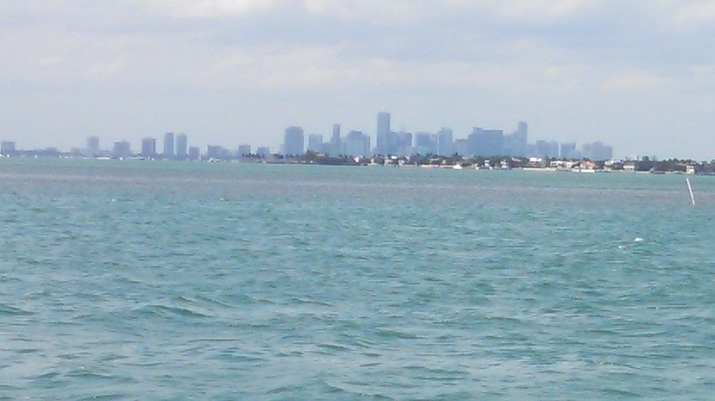 Then a reminder that we are not too far out in the wilderness any more.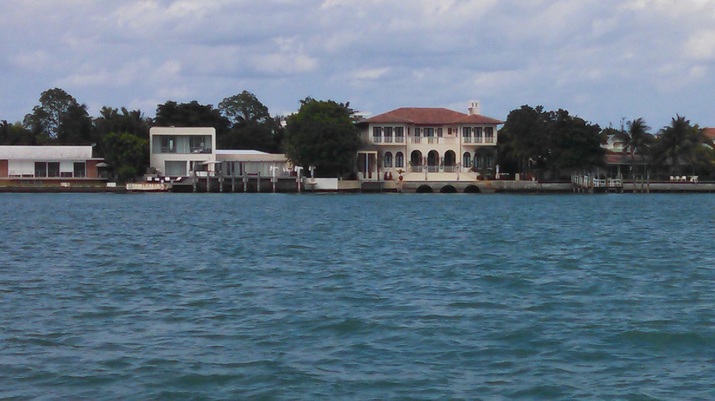 Nice place to live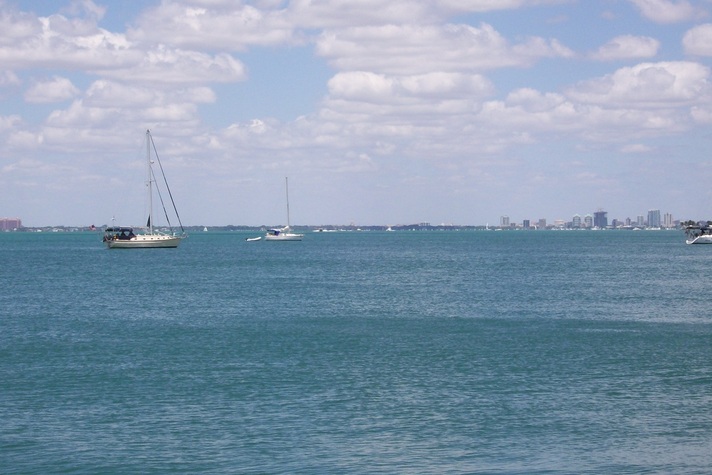 Our boat anchored off Key Biscayne with wildness in the background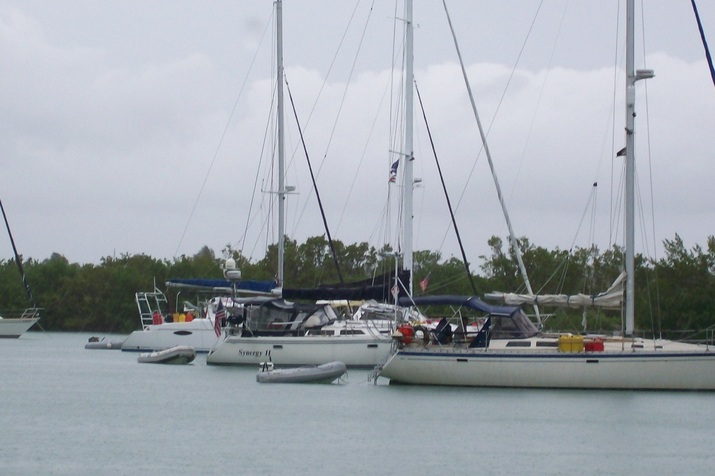 The weather was getting bad, and we were able to get into " No Name Harbor" on Monday after the weekenders went to work.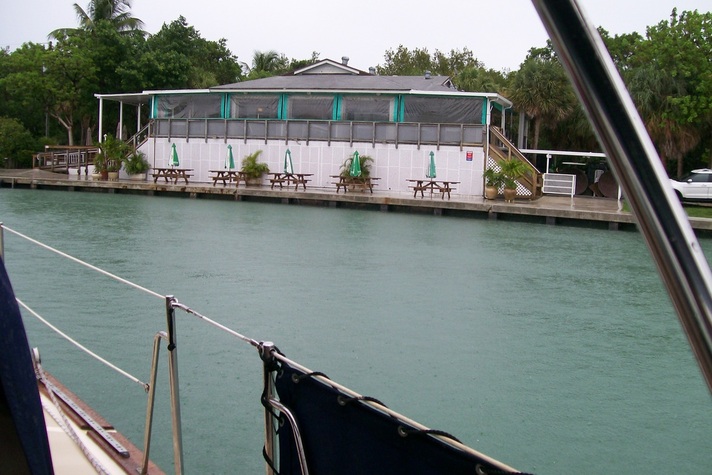 It is a tight place in the harbor and we were right up to the restaurant to start. (Good Cuban food) We moved later on, but it was uncomfortably close to other boats.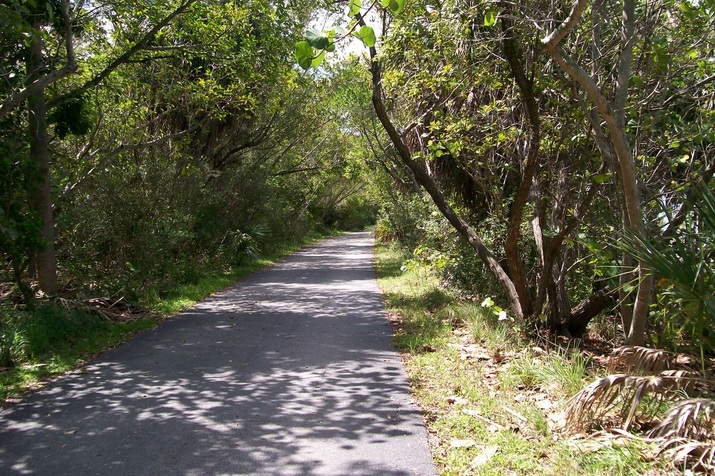 The Harbor is located in very nice Bill Baggs State Park with bike, hiking trails, and lovely beach.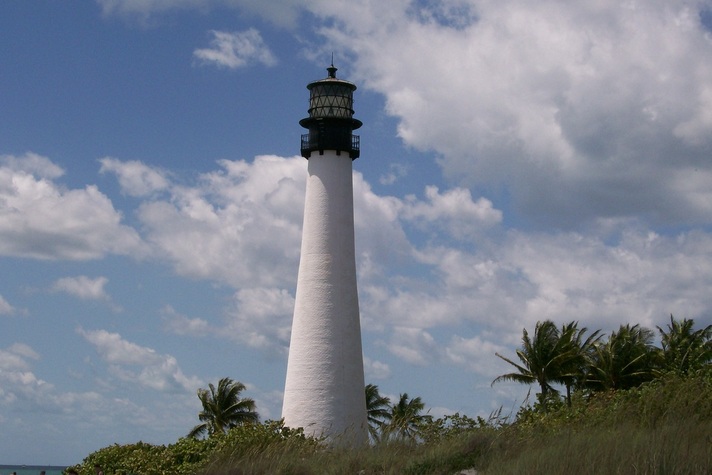 The very old light house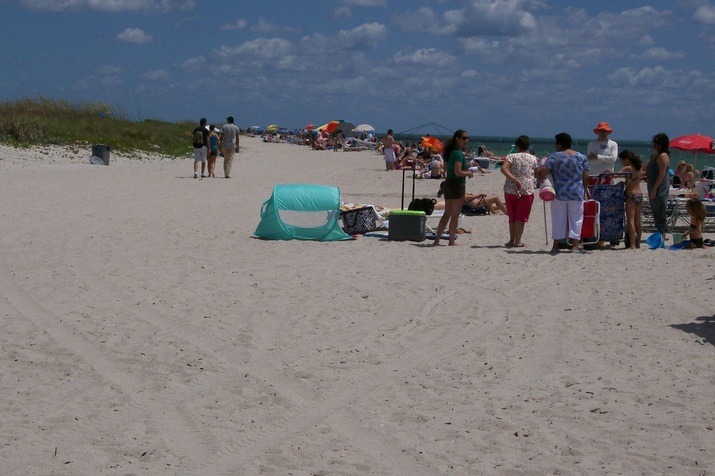 A top 10 beach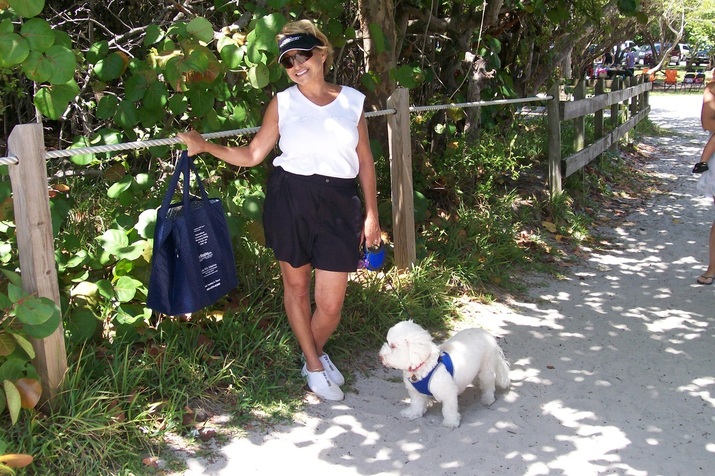 The boat family.