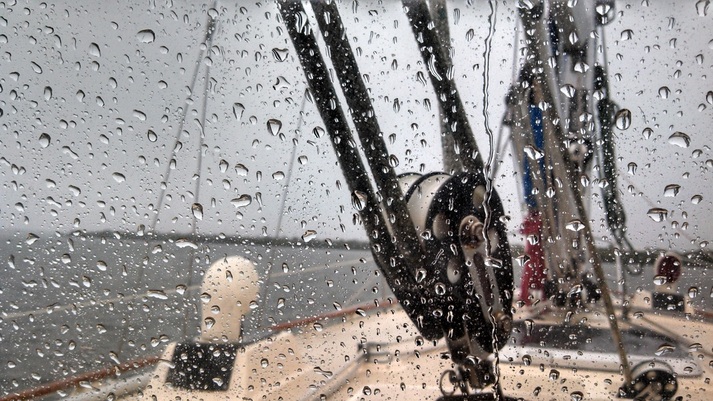 This sums up second full day out, rain, rain. Winds are calm and
no thunderstorms so far.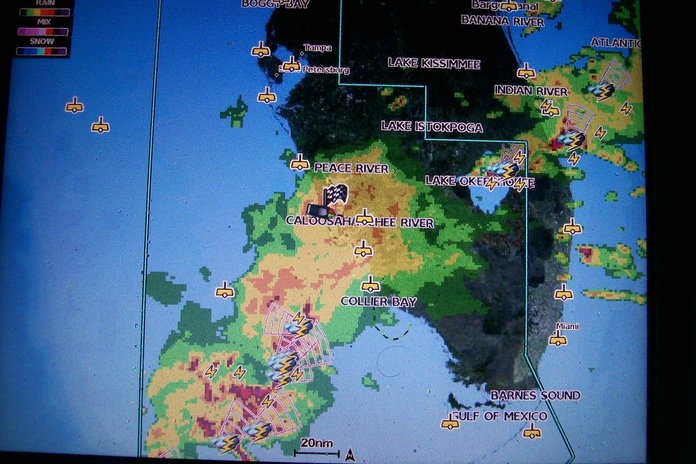 See that boat symbol at the top of the storm "That's Us". Storm is
moving northeast so it's all going to pass over us.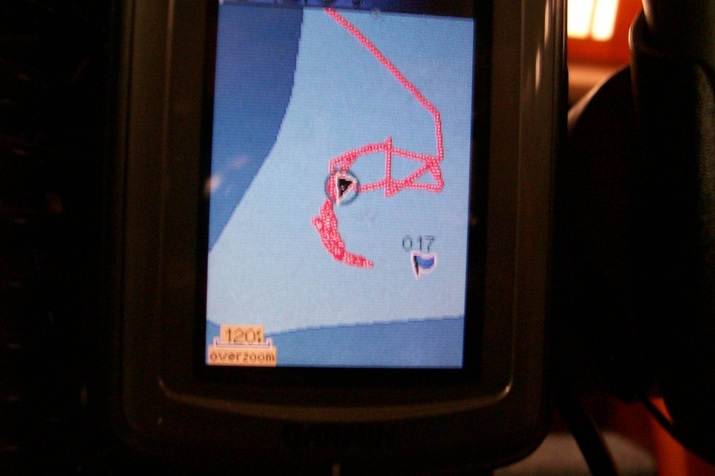 Here's a sample of swinging on anchor yesterday and last night with up to 30 knots of wind.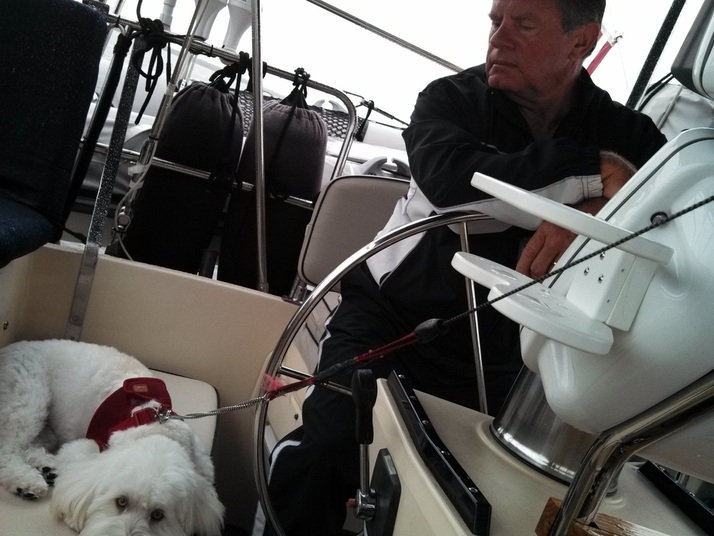 Charlie still things we are crazy!