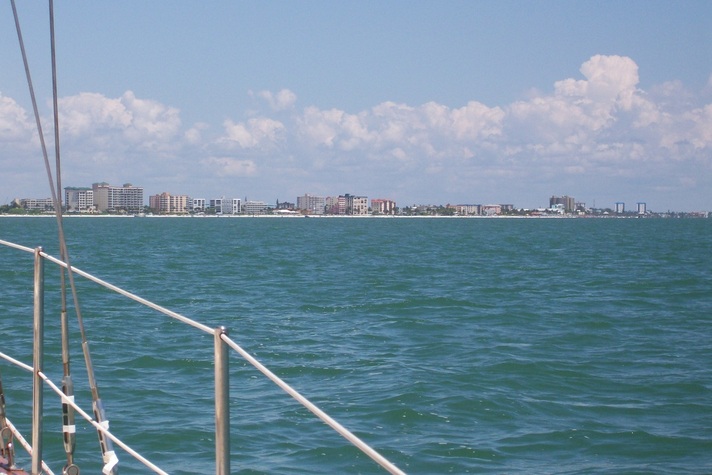 Rain and too much wind kept us at Pelican Bay until Friday (5/3) We didn't care as we just read, worked on the computer and just chilled. Around 10AM on Friday we left for Ft. Myers Beach. It was a beautiful day, but not much wind so we just motored. We reached the Ft. Meyers beach mooring field around 3:30, and had a problem with the mooring ball. Suffice it to say we have a diver coming tomorrow to get a pennant unstuck from our prop, and we just hope there is no damage. Yesterday the sun was out and it was 80 degrees, but the winds were blowing 20-30 knots. We didn't have much choice but to just hang out. It was too rough for Bill to even put the motor on the dinghy. Today (Sunday) was gorgeous...Sunny, 80 degrees, but still a little windy and the water choppy. We did get the dinghy out and took a ride. We checked in at the office, got the lay of the land, and took Charlie for a walk down to the beach We ate lunch at an outdoor patio of MacDonald's, and Charlie was a very good boy. I think he was just glad to be on "terra firma". On the dinghy ride back to the boat we stopped by to say hello to some BSM folks on Island Packet "Phoenix". They are Jim and Maggie and keep their boat on E dock, but we had not met them previously. Tonight we went for a light dinner and a Margarita to Caribbean Parrot Grill to celebrate Cinco de Mayo.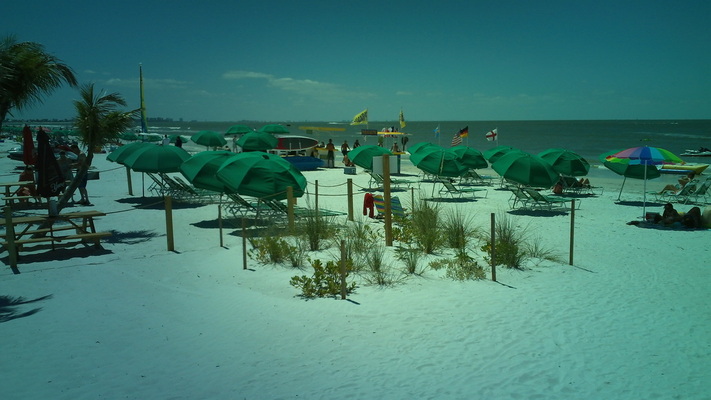 Ft. Myers Beach Sunday 5/05/2013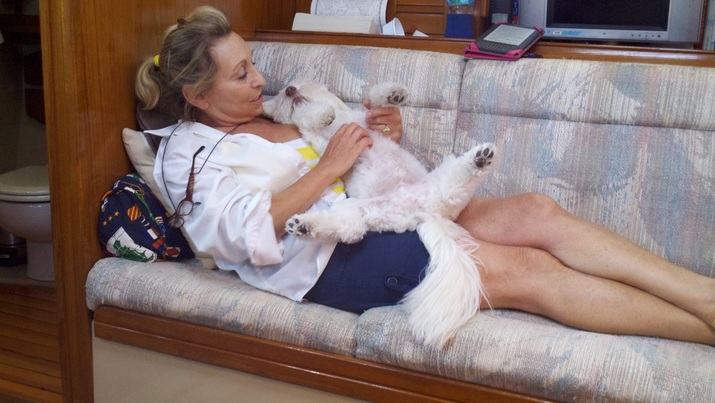 Charlie doesn't think weather layovers are all bad!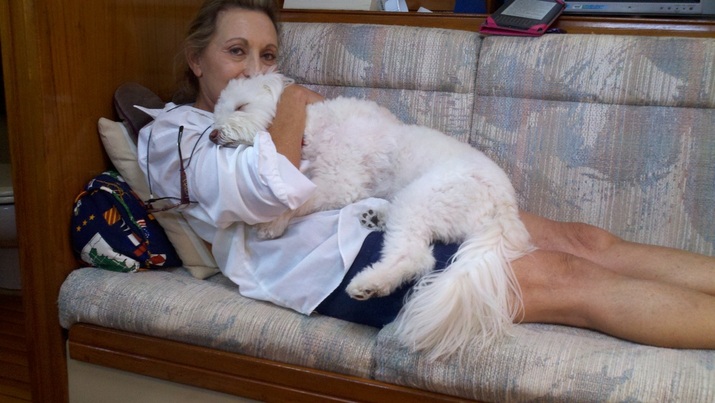 Bill's been replaced!