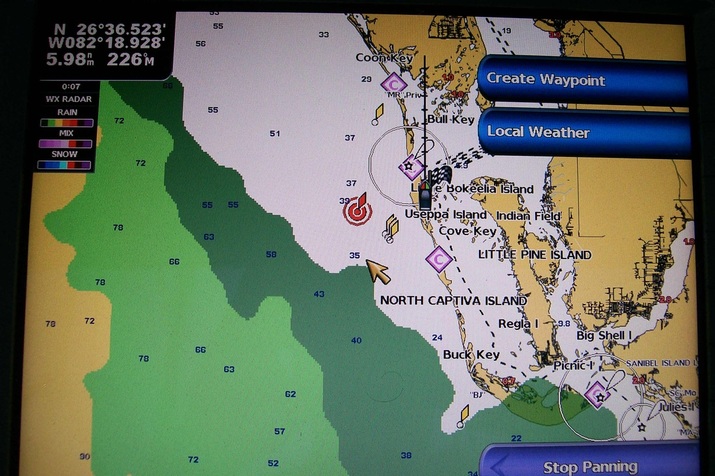 Storm Coming -- We had decided to layover in Pelican Bay for day or so.
Good thing the weather came along and predicted a good day to rest.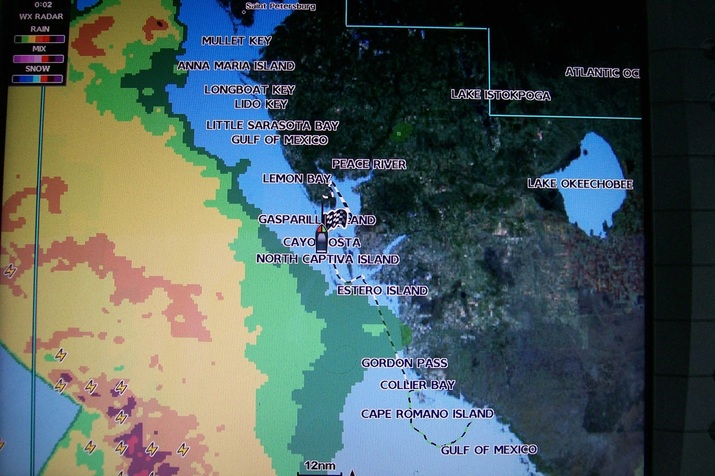 Storm has arrived! Ended the day with heavy rains and wind up to 30 kn.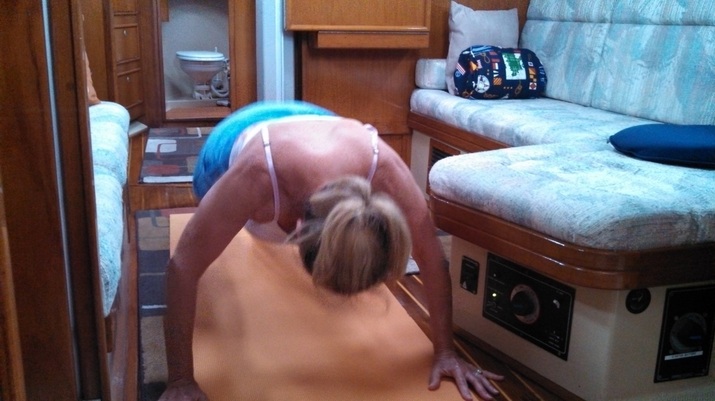 Sue doing her 100 push-ups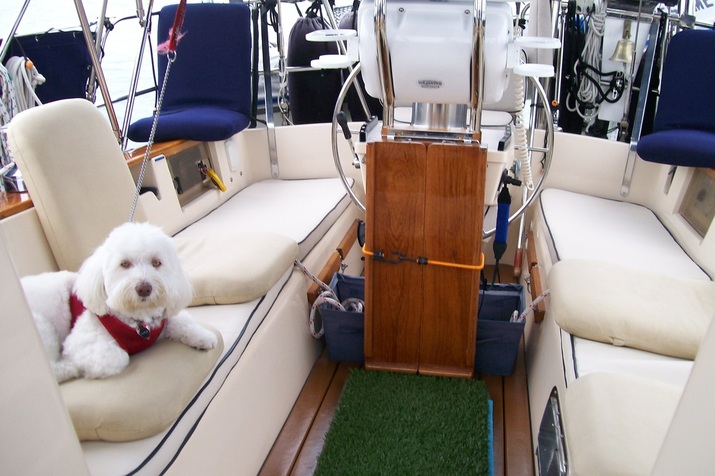 Charlie thinks she's crazy!!