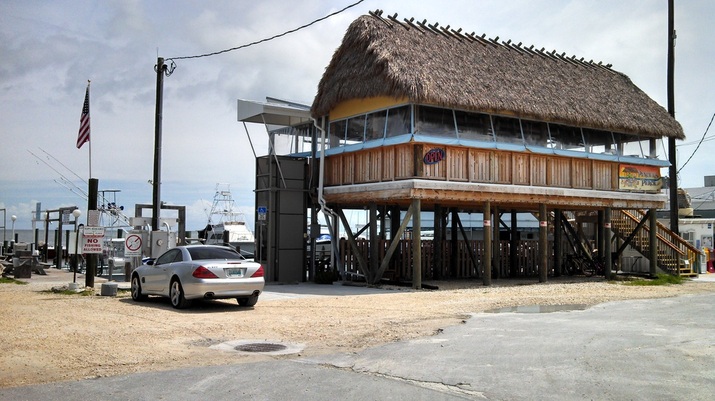 After 4 days of heavy rain, the sun finally came out late yesterday afternoon. We had such cabin fever that we dinghyed in to do laundry in what we thought was a lull yesterday around 11 am. No sooner had we walked to the laundry room when the skies opened up once more. Surely it will let up by the time I finish the laundry! No such luck. Finally it was just raining instead of pouring, and we made a run for it back to the big boat. The three of us looked like drowned rats. Through all this bad weather, our wonderful boat has been cozy as can be. Everything is just a bit damp right now.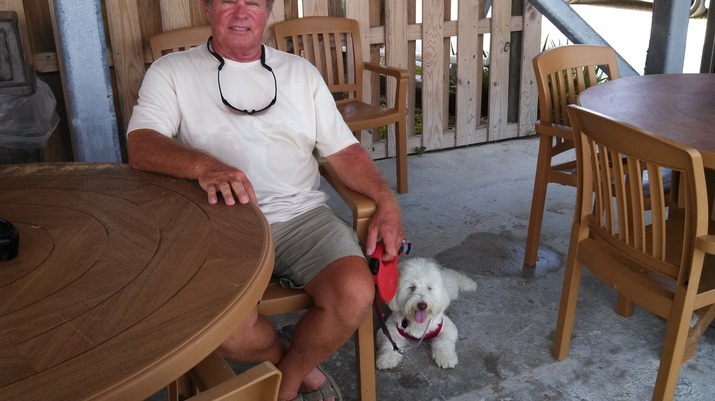 What does it mean when your head is always cut off in pictures? (Sue says not on purpose; he does have the cutest head!) Today we got out for a walk, and went to lunch on the water at the Keys Fishery. I also bought some fresh gulf shrimp for dinner.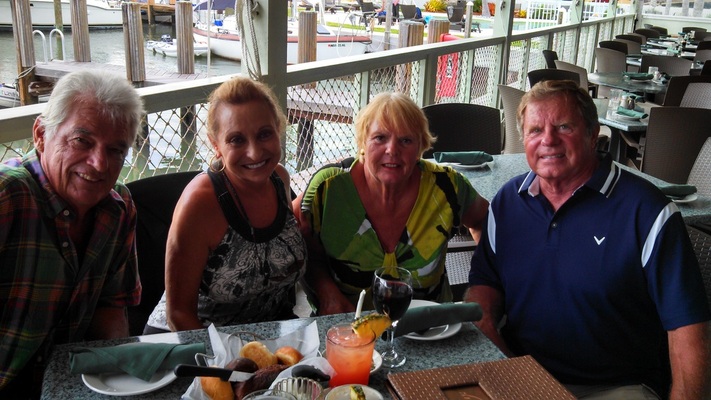 We had been trying to go out to dinner with Fredrick and Hum for three nights, and couldn't get a break in the rain. Finally made it last night to Lazy Days. They left for BSM this morning and said they will do it in a straight 24 hours. We are planing on leaving tomorrow morning, and it will probably take us three days unless we decide to stick around some place. It's been a good trip, but I'm ready to to go home and I think Bill is too.