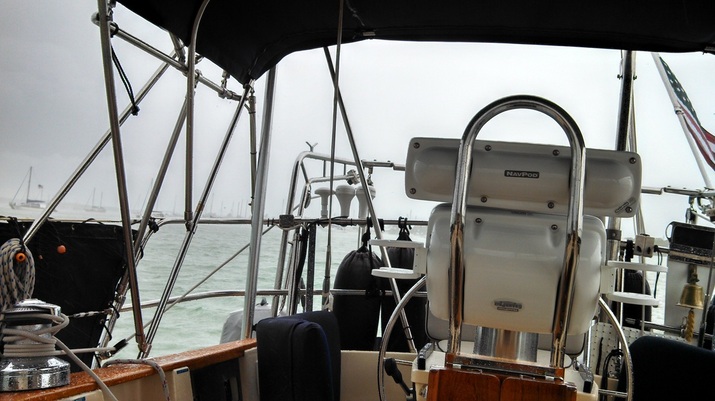 We made the decision to mosey toward home, but the weather is not going to cooperate. Rough weather is predicted for all week so we'll just stay put. We've been out in this before, and it's no fun. Here in Boot Key Harbor on our wonderful boat we are as cozy as can be. So we will just wait it out.. I'm hoping it will clear this afternoon so we can go out to dinner!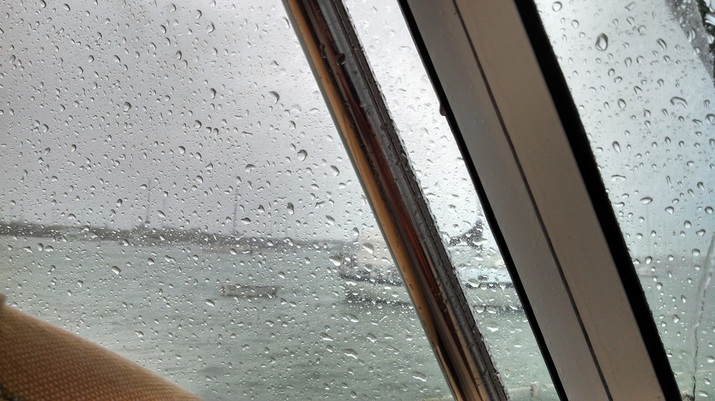 This is not the way this harbor usually looks. It's a good thing we did our errands yesterday including a trip to Publix and Sunday brunch at the Stuffed Pig, because no way would it work today! My third book of the Game of Thrones will keep me occupied.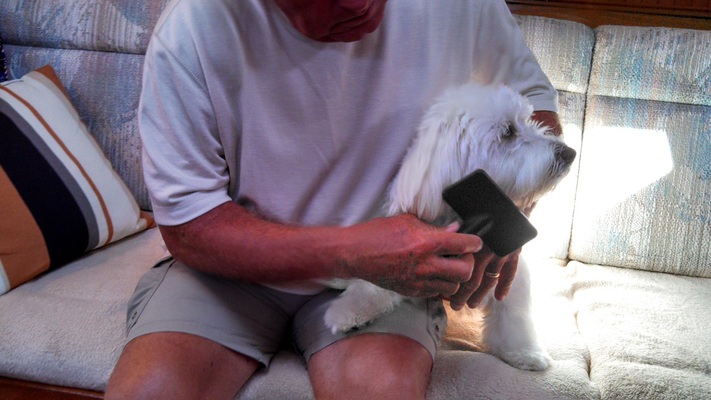 Bill says Charlie is such a "Chick magnet". He sat with him outside Publix while I was shopping, and had folks stop and comment about what a cutie he is. One lady said he was the best Publix greeter she ever saw! He's been such a good boy even when he's getting brushed.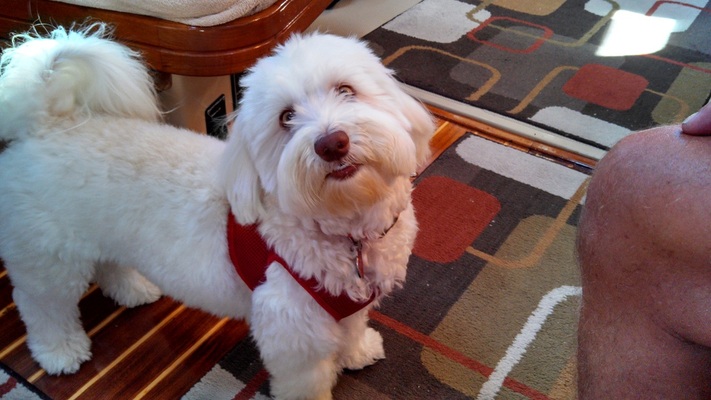 Bill is thinking he will take a picture of hot chicks holding Charlie and start his own pin up collection. Of course this idea came late after some close encounters with some very buxom ladies waiting at the restaurant and Publix.