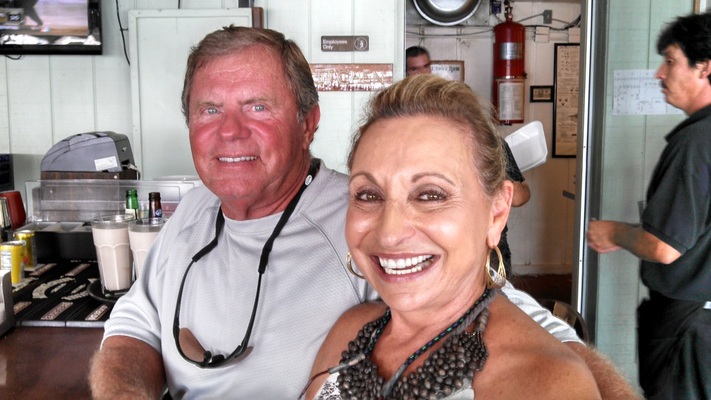 We're still in Marathon and will stay for another week. Our friends Jim and Bev David from BSM are chartering in the Keys this week and should be here in Book Key Harbor around Wed. We'd like to hang out with them, and it gives us a god excuse to stay put. I think we are way too comfortable in this great place!! We dinghyed to Lazy Days for cocktails and appetizers. We love their outdoor bar area right on the water, and the food is excellent. That's us, with another picture of us sitting at a bar, but..,hey...where did we meet??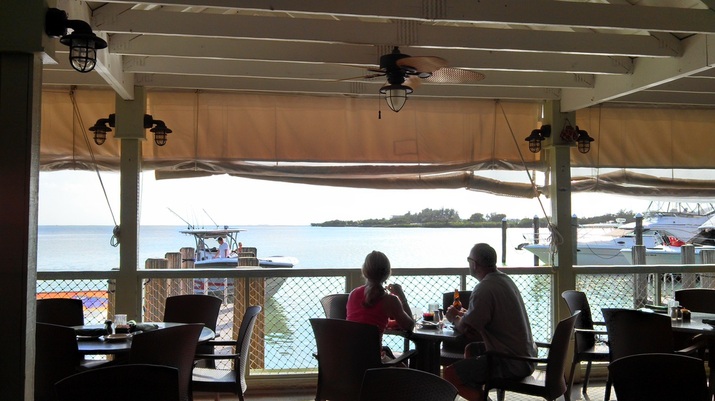 What a view! We met Jim and April at the bar. Both have lived here for many years.
They have this slick cigarette boat tied right up to the bar area.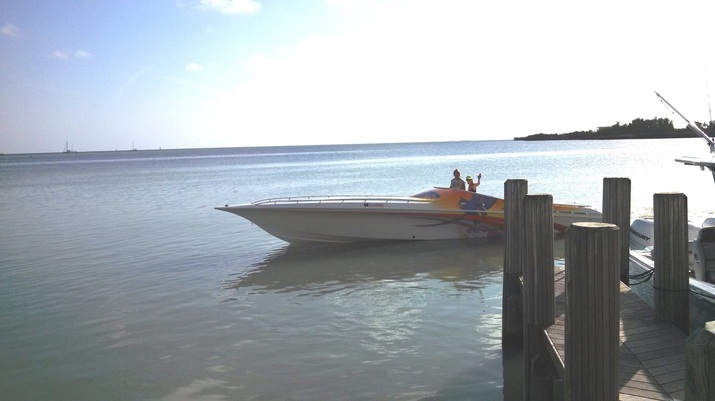 Jim and April are layed back I guess; but still like 100 MPH.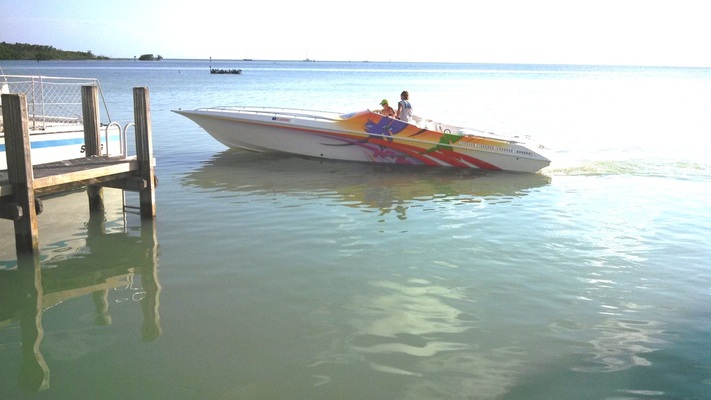 Twin 500 HP 100+ MPH just for a day of diving and spear fishing. Missed the picture of them going over the horizon
rather a giant roster tail.