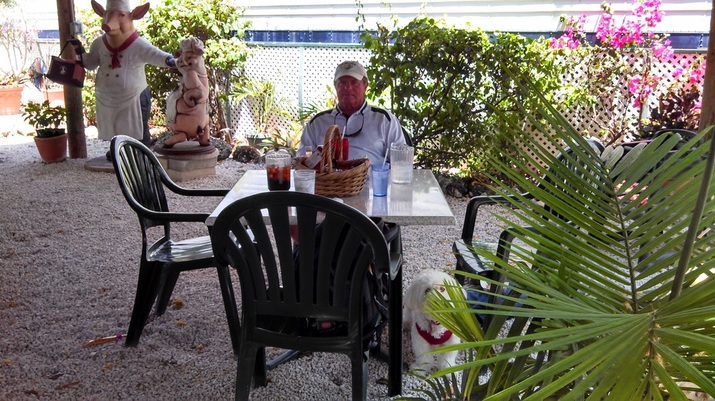 Awesome weather. Sunny, low to mid 80's; winds 10-15 knots. You couldn't ask for anything more perfect for sitting on a mooring ball in the middle of a beautiful harbor. Wonderful sleeping weather too! We dinghyed in around 11am and walked across the Ocean Highway to a highly recommended breakfast/brunch restaurant called "The Stuffed Pig". It looks like nothing from the street, but they have a very pretty patio in the back that's dog friendly. It deserves it's rating; very good food and service.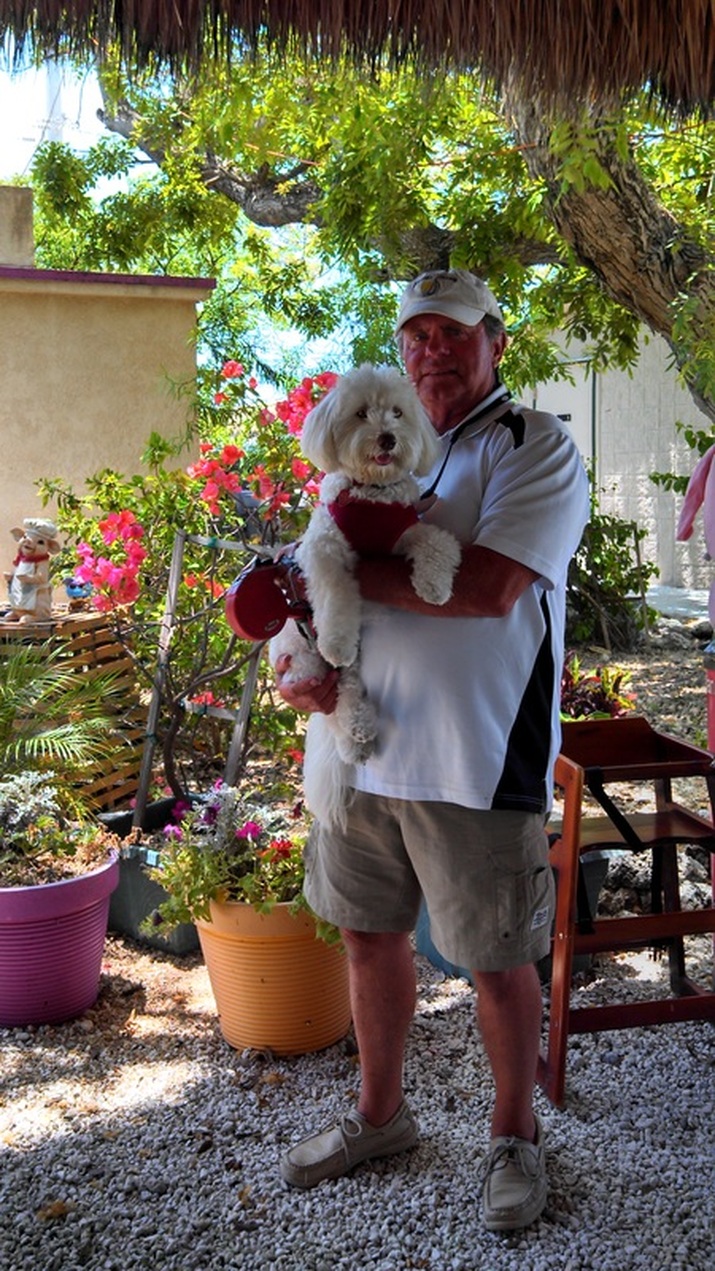 This is on their patio; Lots of pig memorabilia around. Did you ever see such cute boys!! What a lucky girl I am!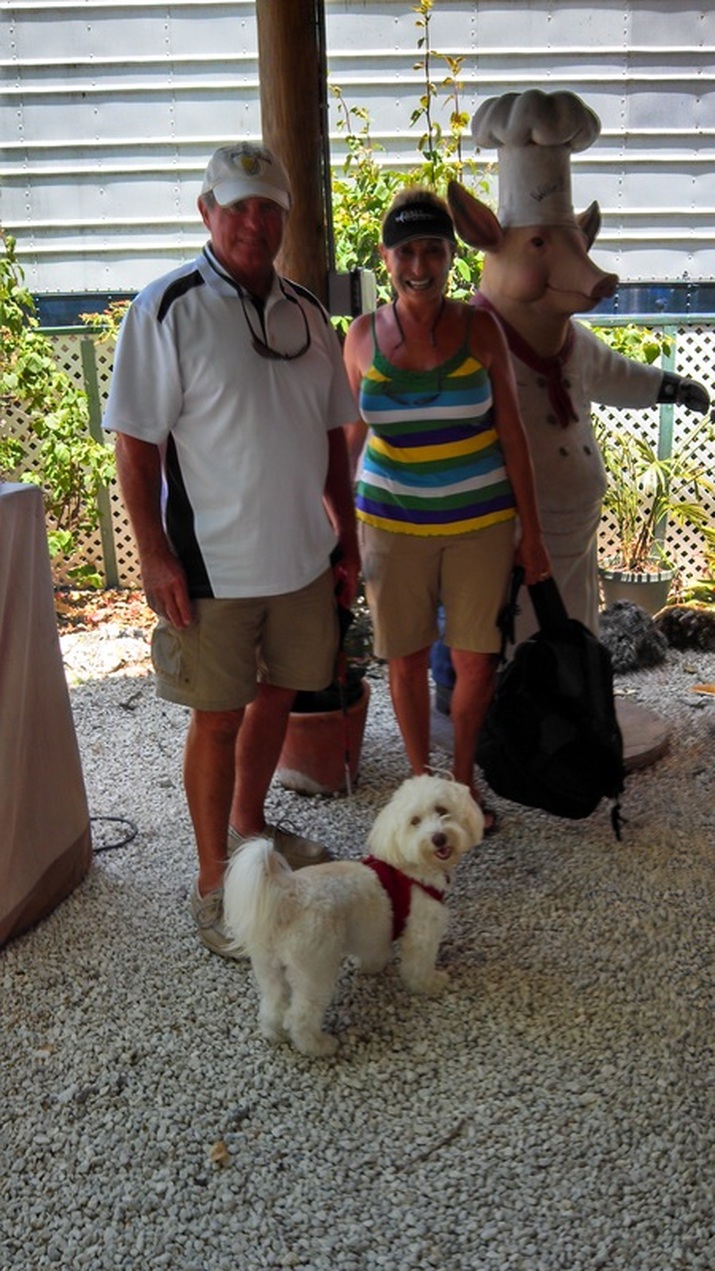 After lunch we took a little walk. Filled up some water cans, and then back to the boat for a very restful afternoon. Bill's water pump is working well. We can dinghy back 20 gallons and pump it into our water tank. That's about what we are using per day, and we don't have to move the big boat until we're ready to go. Who knows when that will be!!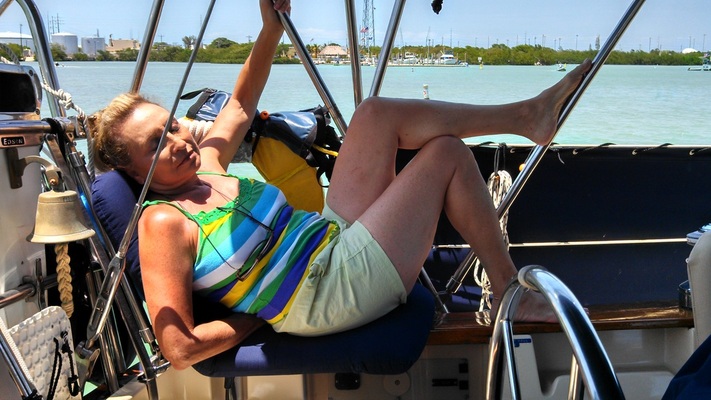 Afternoon siesta. It's a tough life.