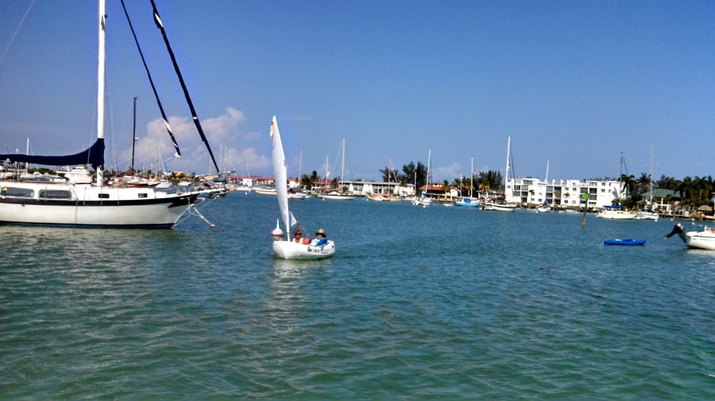 Start your day with a little excitement and rescue at sea (or in the harbor)-- a little sailing dinghy in big wind don't mix. Small dinghy similar to the one pictured on a much nastier very wind day was capsized and full of water. A lady in another dinghy had come to aid but much waving for help summoned us in our dinghy to their aid. Wind and water make it difficult to recover a sunk sailing dinghy. We manage to keep it upright under water and over to a dock. Last we saw the little dink was afloat but tied to a dock. Sue, why didn't you get pictures?? (I think we had our hands full). We were coming in from an exploring dinghy ride when we saw these folks having a problem.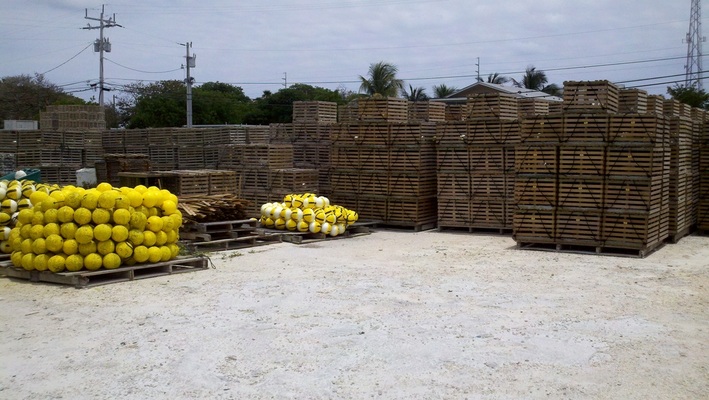 Ever wonder why you have to dodge so many crab trap floats at certain times of the year when your out in the Gulf. Here are acres of traps and this is just one operation. The stone crab season ended today, May 15.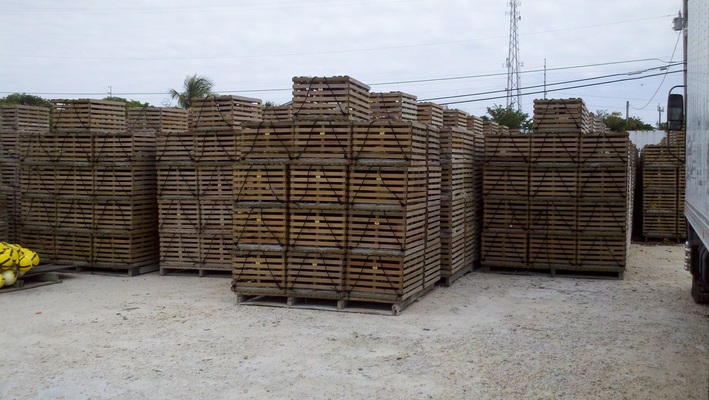 It's amazing. Who knew?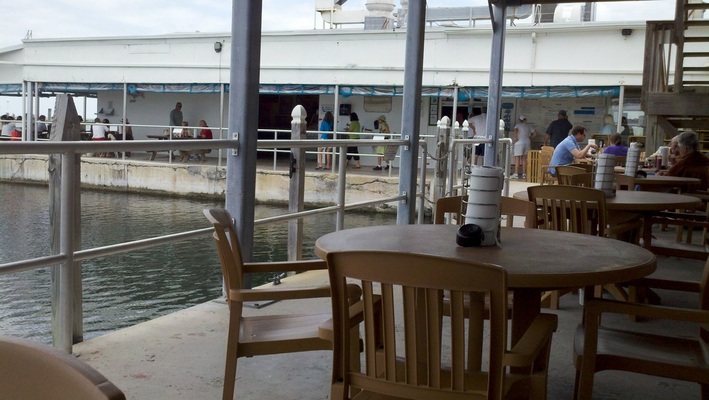 The weather has been very windy the last few days; blowing 15-20 knots most of the time, but the boat is very comfortable with temps in the low to mid 80's. We took a taxi to West Marine this morning so Bill could pick up a few boat items. One of the great things about Marathon is the policy that you can take a cab ride to anyplace on the island for $5. It's wonderful for boaters whose only car is a dinghy! We went to Keys Fishery Market and Restaurant for lunch and, of course, we had to try their famous Lobster Ruben. It definitely is a shareable delicious sandwich. The market has fresh fish and shrimp brought in from their boats.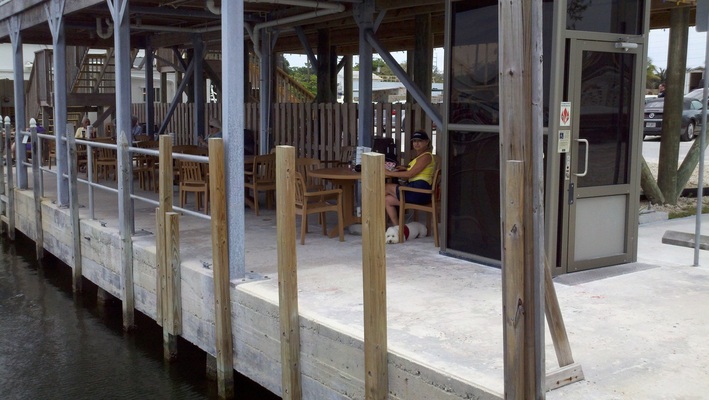 If you look carefully, you can see Charlie under the table.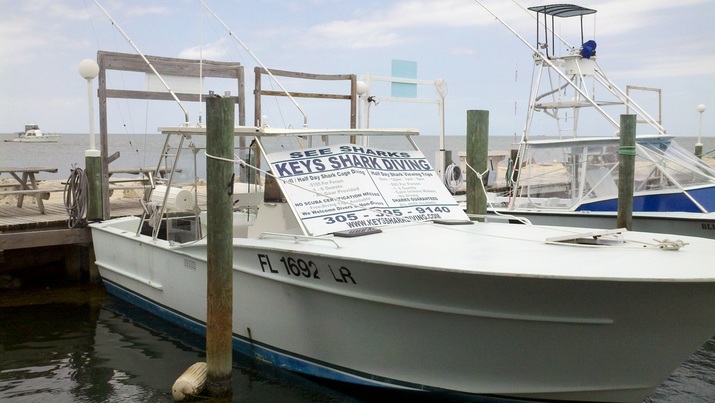 Anyone for shark diving?? NOT...After lunch, we walked back to the marina spent the rest of the afternoon with Sue reading and napping, and Bill working on water pump project. We are so comfortable sitting here in this beautiful harbor. We haven't decided when we will leave.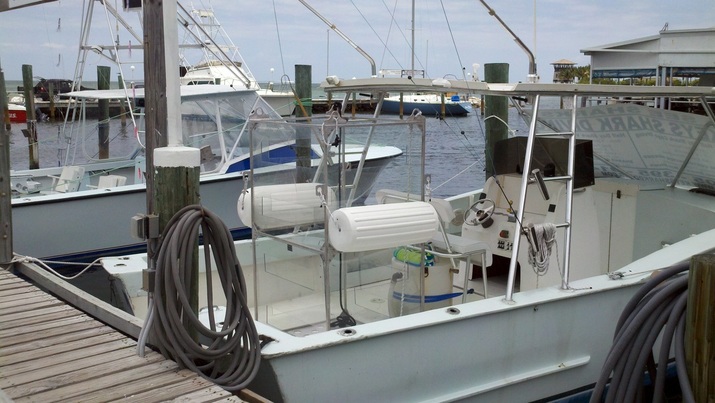 Charter boats with shark cage on deck.