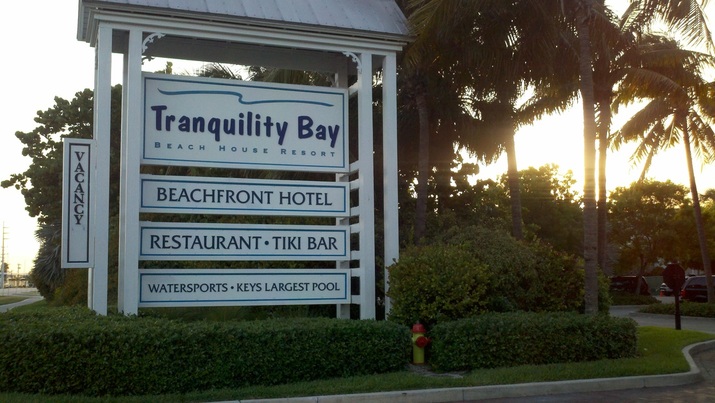 The wind picked up last night and cooled things down. 15-20 knots all day with temps in the low 80's. The harbor was very rough for exploring in the dinghy so we just chilled on the boat (which we do very well) for most of the day. Around 5pm we decided to venture in, leave Charlie on the boat, and go for cocktails and dinner. We decided to try the Butterfly Café which is rated #1 in Marathon and located in the Tranquility Bay Resort about 1/2 mile walk down the road on the oceanside.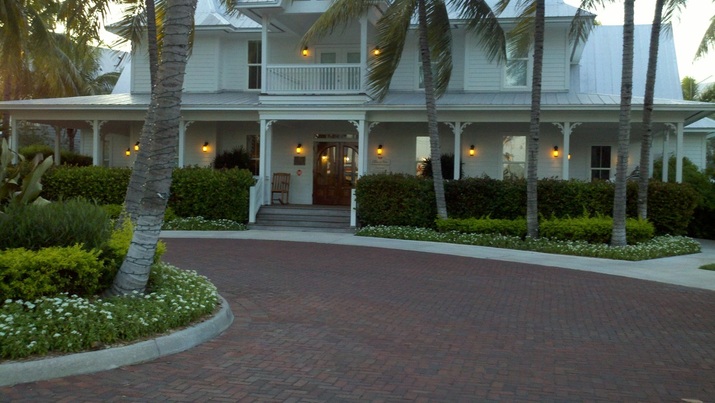 The resort is just lovely and very upscale.
We had cocktails at their Tiki Bar which is located just off to the right of this photo. We met a great couple Michael and Dawn vacationing from the UK and chatted with them for about an hour.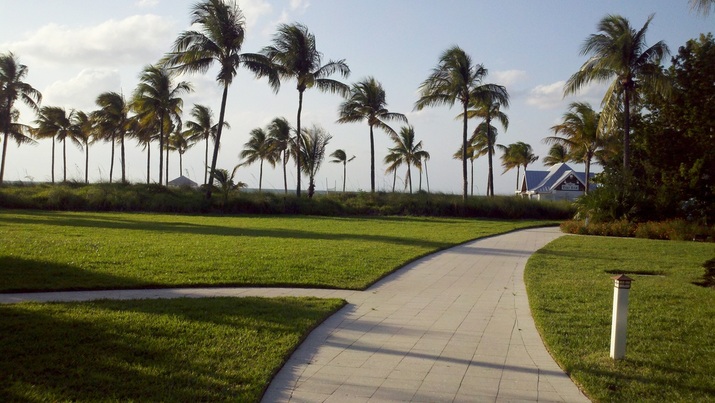 The resort setting is just beautiful and serene.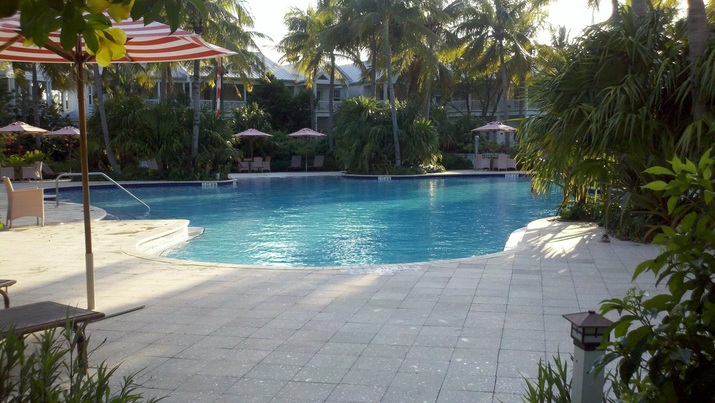 Great pool area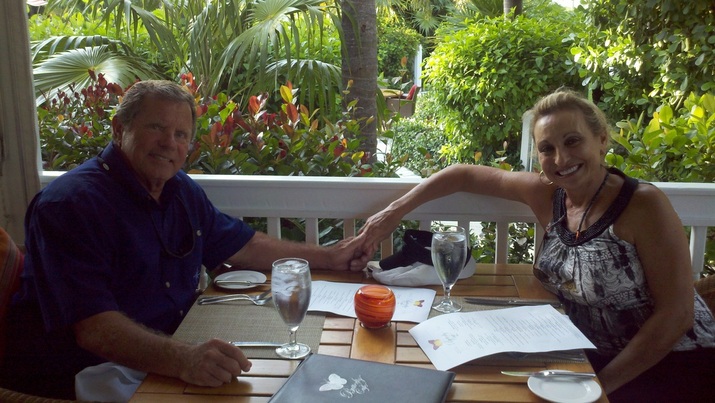 We had dinner on the porch of the Butterfly Cafe. The food, service and setting were excellent. It deserves the high rating. What a lovely date night! The longer we are on the boat the easier is gets to wile away the days. We think we will mosey on up the Hawk Channel toward Islamorada around Saturday. Sue could just stay here. It's so comfortable and a great little town.