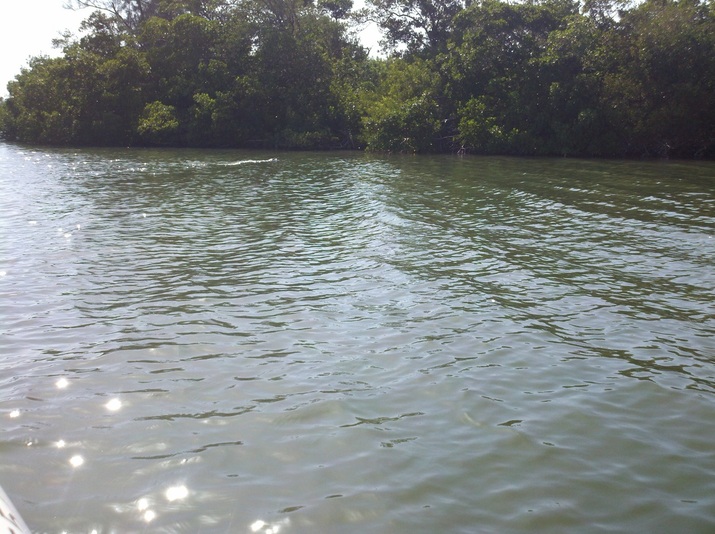 Surprise to me, alligators do go in saltwater. This one is at Pelican Bay crossing the entrance to what we call the Black Lagoon. They are a little smarter than I thought. They don't always just lay in wait.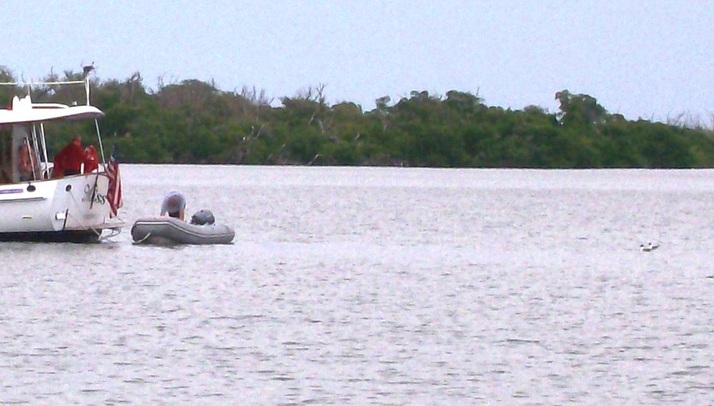 Here are the birds resting in the lee of anchored boat.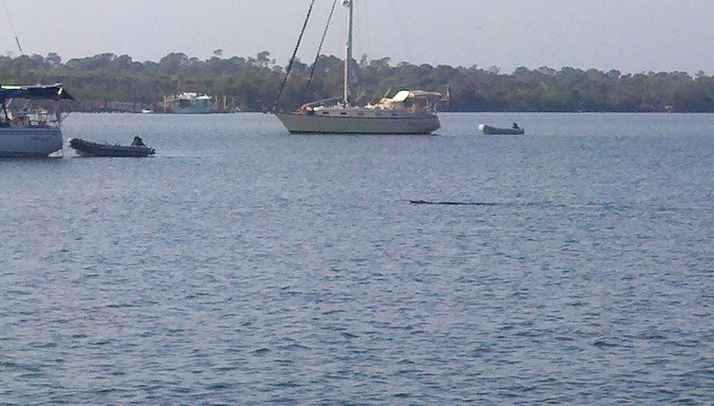 Well guess what! That old alligator has figured that out. Here that old alligator is sneaking up on birds setting in the lee of that anchored boat.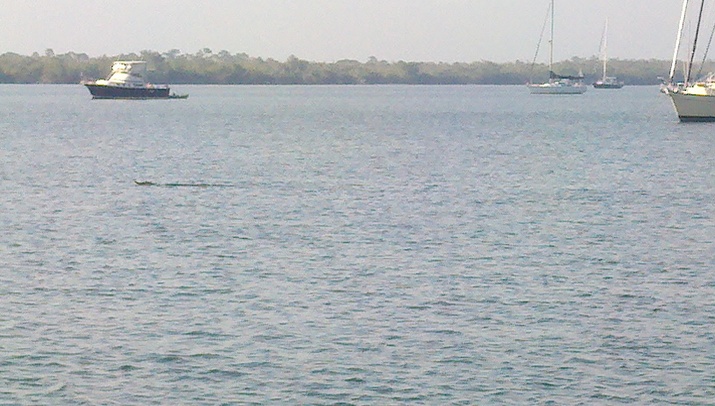 He's getting closer now. About this time some birds fly over squawking and alert the resting birds. They in turn take off and strafe the alligator a few times making a bunch of noise. I guess just to let him know he's been foiled and not appreciated. Nature is an interesting thing.